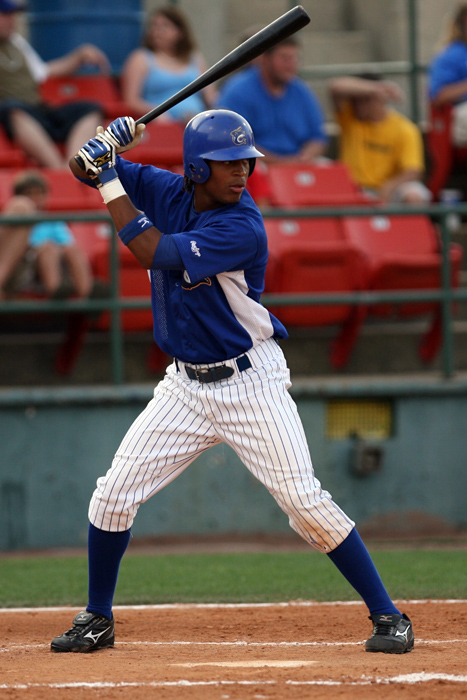 Desmond Jennings is on base again thanks to an error by Cubs SS Lee Hak-ju. The lone Korean in this year's Futures Game, Lee has a chance for four above-average to plus tools, with power as the lone exception. He should stay at shortstop long-term, even though he hasn't looked goo at short today. Jennings is at 3rd base before I finish typing those last few sentences.
Mike Trout line a ball up the middle and flies out of the box. He stretches it into a double. Pete Rose would've been proud. Trout is really good.
Eric Hosmer doubles in Trout. Hosmer now has....4 hits I think. He's been one of the minors' biggest breakout prospects this year. He's already surpassed his 2009 home run total. He projects as a plus-power, plus-OBP hitter who's a solid defender at first, although he has the arm to play right field as well, which would be a nice spot for him with Billy Butler at first.
This innings' USA onslaught is made more enjoyable by the fact that all of these hits are coming off of a Mets' pitcher.